Menu
Meet Our Team
Our team offers personal service and is dedicated to your financial well-being.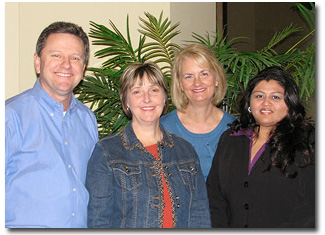 Keith A. Barfield, P.C.
KEITH BARFIELD
Keith specializes in serving small businesses and individuals and deals directly with clients on a one-on-one basis. During his 34 years of public accounting experience, Keith has worked on a broad range of industries and companies, as well as counseled numerous businesses and individuals on how to save tax dollars.
Keith received his bachelor's degree in Business Administration from Baylor University in 1979. His professional career started with Touche Ross & Co., an international accounting firm, where he worked as a senior auditor and continued with a local CPA firm. He started his CPA practice in Dallas in 1984.
Outside of the office, Keith is involved with a variety of community organizations. He is a past-president of the Dallas Trinity Rotary Club and has served on boards of several non-profit agencies. Keith also enjoys golf and fishing.
Keith is also a member of the American Institute of Certified Public Accountants and Texas Society of CPAs.
ANN BARFIELD
Ann has worked part-time off and on since starting my practice in 1984. She graduated from UTA with a degree in Education and taught school for several years. Ann has experience working with an attorney as a title company manager and also as a loan processor for a bank.
Ann handles most administrative duties of the firm. From data entry and word processing, to maintaining client files, she keeps the office organized and running smoothly.
Ann is mother to Jennifer and Andrew. She loves to work in the garden, enjoys being active, and likes to read.
KAREN TRIMBLE
Karen received her bachelor's degree in accounting from the University of Texas at Arlington in 1995. She has been a licensed CPA since 1996.
Karen joined our firm in December 2004. She came to us with one year of audit experience with Coopers and Lybrand, and 8 years in local public practice where she worked directly with clients in the areas of tax and accounting. Her favorite part of public accounting is the time she spends helping clients understand the financial aspects of their business and their individual tax situations.
Outside the office, Karen volunteers in the TIFFA Storybook Program, church tutoring program, and her daughter's elementary special education classroom. She is also an avid reader and loves to travel.
Karen is married with two grown children, and she resides in DeSoto.
MARY NAVARRO
Mary received her bachelor's degree in accounting from the University of Phoenix in 2008. She joined our firm in 2007.
Mary has a wide variety of expertise in all aspects of our firm including taxes, financial statement preparation, bookkeeping, and payroll. She can offer solutions to your Quickbooks problems.
Mary is married and mother to 2 young children, Zaira and Sean. She stays busy with homework, soccer practice and games, and volunteering at their school. She enjoys reading, needlepoint, and spending time with family.
Keith A. Barfield, P.C.
Certified Public Accountant
2727 LBJ Freeway, Suite 900
Dallas, TX 75234
(214) 630-8457
Fax: (214) 630-8456
E-mail: keith@kbarfieldcpa.com